> Home

About PGIMS

Academics

Departments

Hostels/Campus

Publications

Rohtakites

Useful Links

Contact

<![if !supportLineBreakNewLine]>
<![endif]>
Welcome!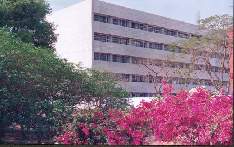 This web site is being developed with the help, wishes and blessings of Rohtakites (both ex and current). After leaving Rohtak, many of us have gone to various parts of the world; but the love for our Alma Mater doesn't go away.

Yes! Rohtak is our one home, where we spent a good part of our life.
On searching the net, we found that at this time, there is no web site of Medical College (PGIMS) Rohtak where one can get all the info. Hence, the concept of this not-for-profit website was generated.
All the input is from personal contacts and It's an effort of Rohtakites to "Keep in touch with home away from home!"



Server upgrade/transfer in process.. some functionalities might not work. Itíll be restored soon !!
















<![if !supportLineBreakNewLine]>
<![endif]>